For almost every story there's a villain who abducts the lass and try to approach victory but have you ever heard of a demon king who abducted a princess and kept her in a cave for a long period of time for exact vengeance? If you're a massive globetrotter who love places that revolves around with history, the Ravana Cave is that exact destination you should visit to.
History says that the cave is used by King Ravana to hide Princess Sita. According to that reason, the cave had named as the 'Ravana Cave'. Ravana Cave lies on the foundation of a cliff, and is one of the most popular tourist attractions in Sri Lanka with a historical value.
Ravana Cave is a part of a tunnel or a network of caves said to be combined to the Ravana Ella Waterfall which is more popular with tourists.
The Sri Lankan hill country is one of the most magnificent areas of the tropical island. Bright green tea plantations, tropical jungle, foggy mountain tops and flowing waterfalls are just some of the breathtaking sights.
Ravana Cave isn't the only place that you can visit when you arrive to Ella. Ella is a town which is rich in greenery, mouth-watering food and history. If you're a wanderer who love historical places with exciting artefacts and nature, Ella is that paradise that'll make you forget about the concrete jungles. Ella is that exact heaven to visit and it's a destination that your soul will thank you oneday.

How to get to Ravana Cave, Ella
First, you must lead your way to the Maha Ravana Temple and the Ravana Cave will be just 1km away from there. Subsequently, you have to climb up the steep path that led towards the cave.
The path includes with about 650 steps and in some places there are no steps at all. If you're a gypsy who loves to hike and experience thrill, Ravana Cave is that place for you.

More about the Ravana Cave
Ravana Cave was used by the legendary King Ravana who concealed Princess Sita. Some believe that the cave is connected at the Dowa Rock Temple in Bandarawela.
Plus, archeological findings included a human skull dating back to 20,000 BC. Those tunnels gave ample access to quick and undisrupted travel and were the perfect gateway of King Ravana.
They networked all the important cities, airports and dairy farms. Ravana Cave is a wonderful experience behind its existence. It is an experience that you will be forever grateful. Once you're inside the cave, it is as if you've teleported back in time when Princess Sita was stuck inside of those dark and wide cave walls. Always keep in mind ''LESS WONDER, MORE WANDER'' when it comes to Sri Lanka.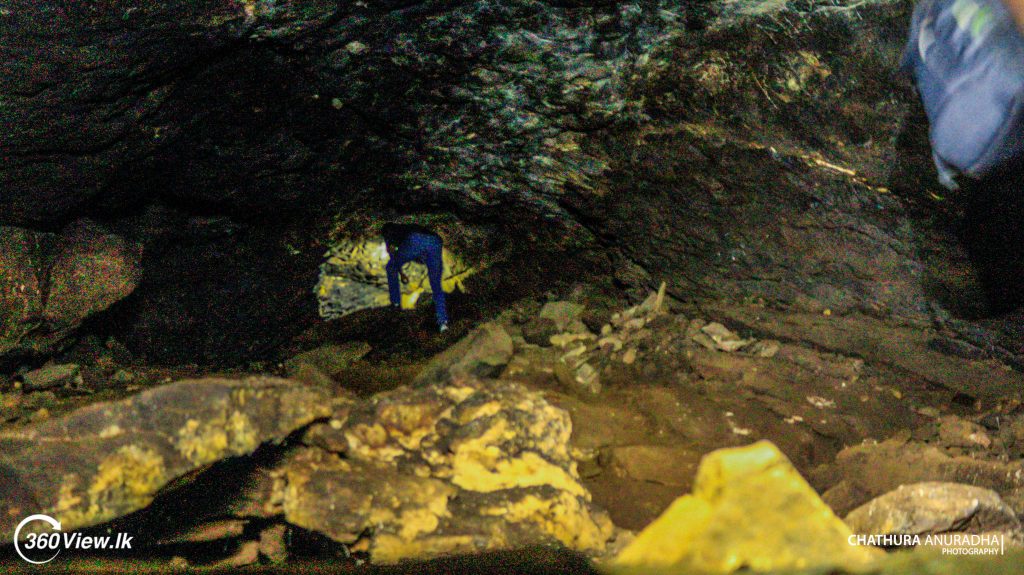 Things to do near Ravana Cave – Ella
Ravana Ella Falls
If you're interested in visiting the Ravana Cave and thinking about a place to have a great swim then Ravana Ella Falls is the best place you can dip into.
This waterfall is one of the most unbelievably awe – inspiring cataracts that you should see. Ravana Ella Falls contain with an outstanding view with heaps of water and sun.
Hill country of Sri Lanka is popular for stunning cascades and Ravana Falls is right at the top. The Falls are unconvincingly astonishing and you can climb up the rocks to get a closer look.
If you're someone who loves to swash in the chilled water while soaking up under the warm sun for hours then this is the place for you near Ravana Cave, Ella. You can enjoy some splash time in chilled water and capture some great shots. Ravana Falls is a must visit location if you're planning on coming to visit the Ravana Cave, Ella.

Ravana Rock Temple
Ravana Rock Temple is a 2000 years old Buddhist temple carved into a huge rock on the side of a mountain. It contains original rock artwork on the ceiling, a massive sleeping Buddha statue made from clay and two smaller statues in the meditation and teaching poses.
The temple is still used by local Buddhists. If you want to know the interesting history of the temple feel free to have a chat with the temple care taker. We recommend to you that this temple is a calm place to stay in solitude.

Food near the Ravana Cave, Ella
When you're done climbing the Ravana Cave, your stomach will tell you to find a cool spot to eat some scrumptious food. Well, you don't have to try hard to tick one of them from the list because Sri Lankan hill country is known for some of the appetizing food in the country. This is mostly because of the high number of guesthouses and home stays offering authentic mouth-watering home cooked food. So don't forget to experience the luscious delish food to eat when you arrive to Ravana Cave, Ella.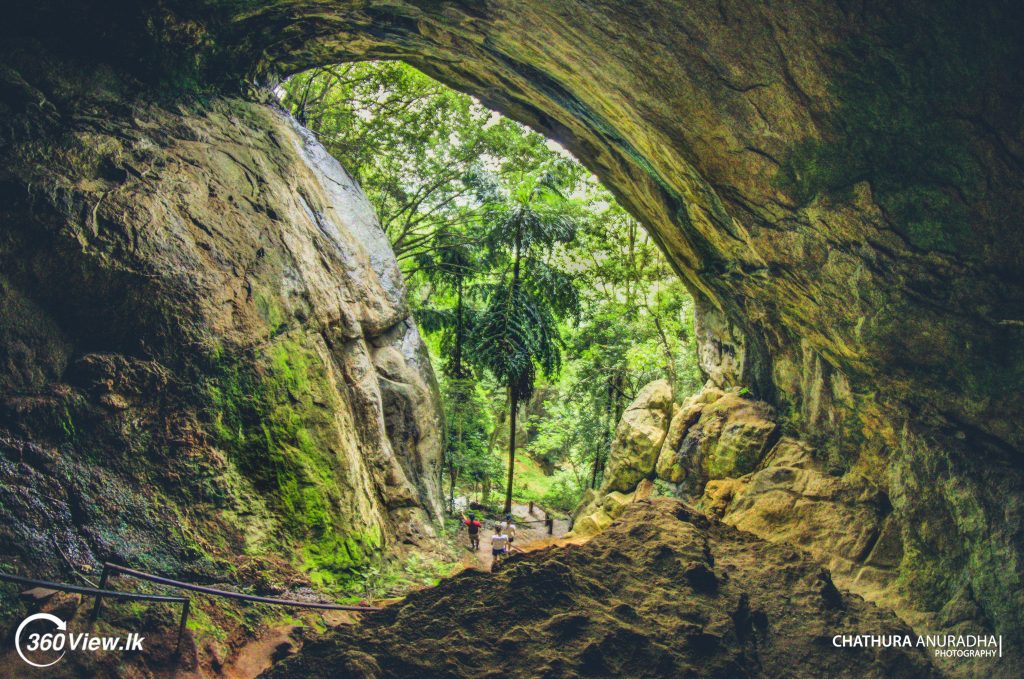 IF YOU FELL IN LOVE WITH THE RAVANA CAVE, FEEL FREE TO ADD IT UP TO YOUR BUCKET LIST BECAUSE YOU'LL NEVER EVER GET TO EXPERIENCE A THRILLING AND A SUPER COOL JOURNEY LIKE IT. KEEP IN MIND THAT SRI LANKA'S A SMALL COUNTRY WITH MASSIVE VALUES, RESOURCES AND DESTINATIONS. ''WANDER IN SRI LANKA TO MAKE MEMORIES IN WONDER!''