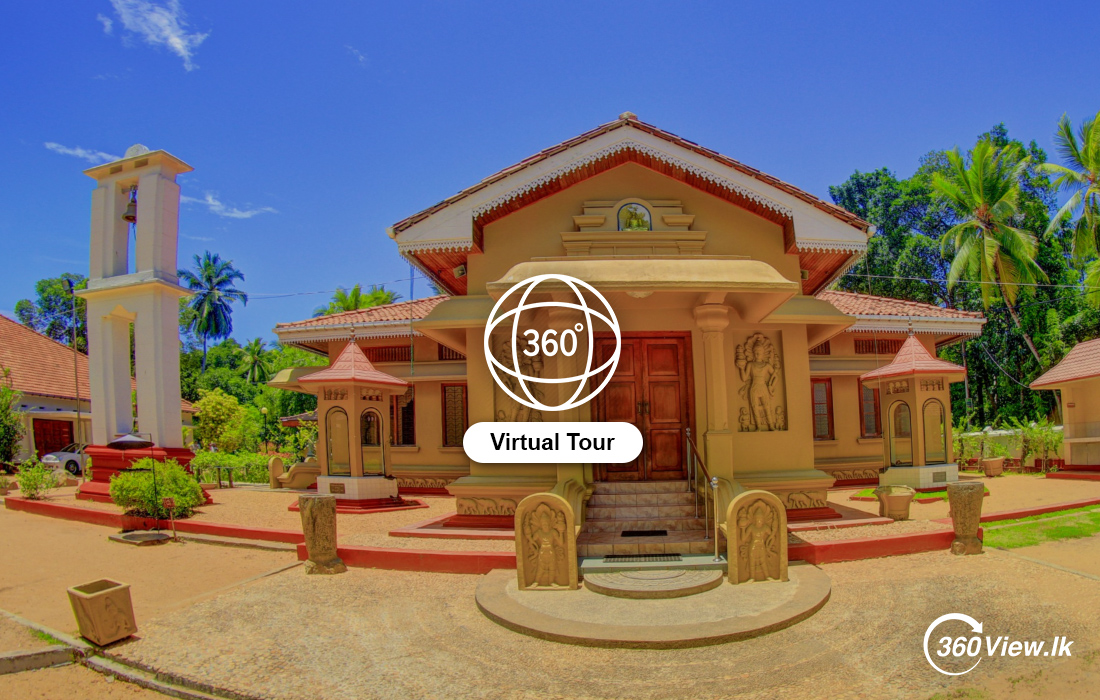 Dalada waththe maha viharaya is located in village in the thalpitiya, Panadura divisional secretariat. This temple belong to the Maha vihara of the siam maha nikaya. The temple was named Dalada watte maha viharaya since it was placed in protected by the tooth of the buddha.Dalada perahara was started in 1933 as reminder It. This temple located is very beautiful place in kaluthara district.

You Can Watch Our Virtual Tours From Google Cardboard VR Box 360,Samsumg Gear VR, Oculus Rift VR, Oculus Quest VR, HTC Vive VR, Playstation 4 VR Headset, PSVR..All you need is a Virtual Reality headset and a Virtual Reality video. Enjoy 😉
We are eager and happy to share with you our collections of Virtual Tours of Sri Lanka .We wish you a magical journey with our Portal. If you enjoy this Virtual Tour and would like to experience more Heritage, show your support by sharing this.