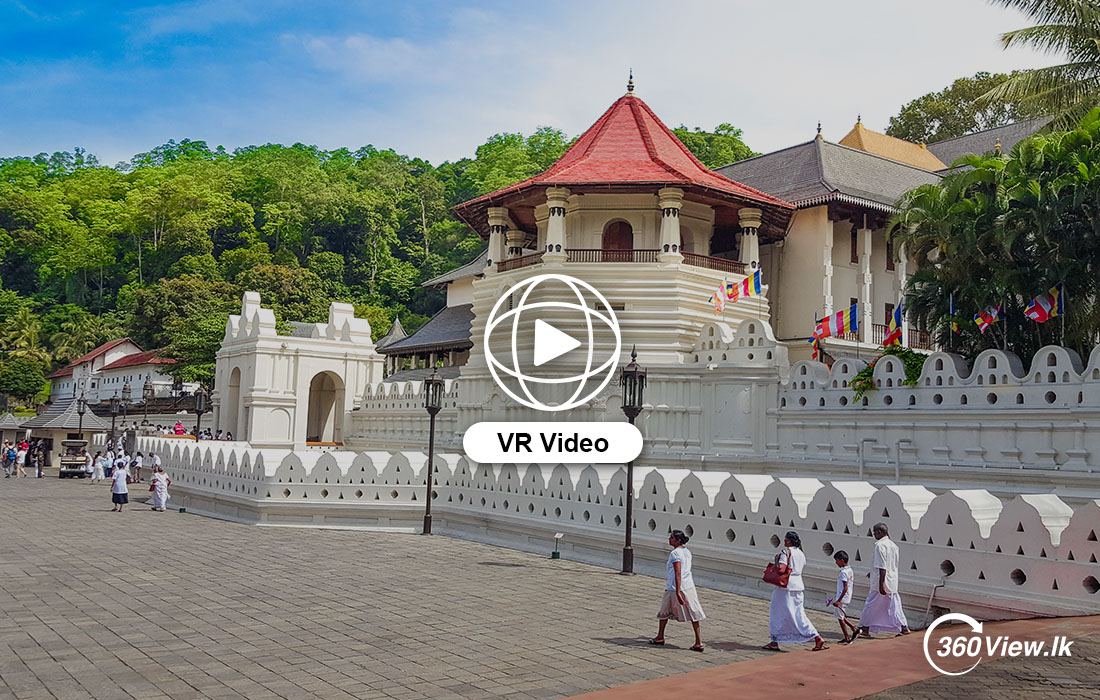 Temple of the Sacred Tooth Relic; commonly known as the is a Buddhist temple in Kandy, Sri Lanka. It is located in the royal palace complex of the former Kingdom of Kandy, which houses the relic of the tooth of the Buddha.
You Can Watch Our Virtual Tours From Google Cardboard VR Box 360,Samsumg Gear VR, Oculus Rift VR, Oculus Quest VR, HTC Vive VR, Playstation 4 VR Headset, PSVR..All you need is a Virtual Reality headset and a Virtual Reality video. Enjoy 😉
We are eager and happy to share with you our collections of Virtual Tours of Sri Lanka .We wish you a magical journey with our Portal. If you enjoy this Virtual Tour and would like to experience more Heritage, show your support by sharing this.