The largest seated Buddha Figure in Sri Lanka is a highpoint of this temple.It is often crowded with worshippers and visitors. Before reaching the Buddha Statue, you pass through a hall of horrors full of actual size models of demons and sinners. The punishments representedby includingdipped in boiling cauldrons, sawn in half and exenterated. The temple of Wewurukannala is 1.5km inland from Dikwella and towards Beliatta.
There is one of the most amazing Buddhist temples in Sri Lanka where in 15 miles east from Matara which is the town of Dikwella. The Wewurukannala Vihara temple is dominated by an image of a seated Buddha as 50 m in height. And also,it is the largest statue in all of Sri Lanka with 160 ft of its height and dates back to the time of King Rajadhi Rajasinghe in the ancient time period from year 1782 to 1798.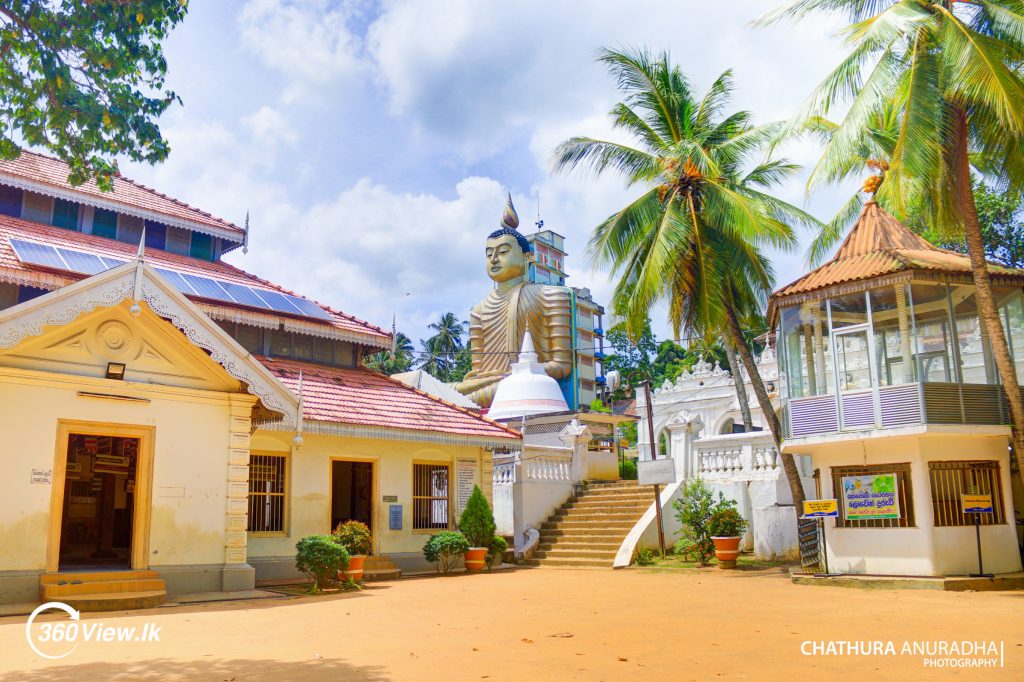 The temple has three parts in the oldest being at about 250 years old ago.However, this is of no particular interest. The following part has full size models of demons and sinners shown in graphic features. The path to enlightenment this is what happens to you, if you don't follow. Chastisementsare includedof drowned in boiling cauldrons, sawn in half, disemboweled. In conclusion, there is the enormous seated Buddha that is as high as an eight-storied building.Wewurukannala vihara is most famousfor a gargantuan seated Buddha that is coming up to greet heartfelt pilgrims.But the temple's most wonderfully and unexpected of unsettlingfeature lies somewhere along the pathway.
It has a more modest Buddha worked into the structure's out wardingfaced architecture. The second element is the giant Buddha statue was constructed in the year of 1960.When a penchant was for larger-than-life roadside attractions which took the world by storm. At 160 feet tall which isfiguratively and symbolically rises above the quagmires of imaginable life. The third model is the most overlooked and characteristic of Wewurukannala Vihara in order to meet the big Buddha closeup view.Visitors must first navigate the Subway of Hell.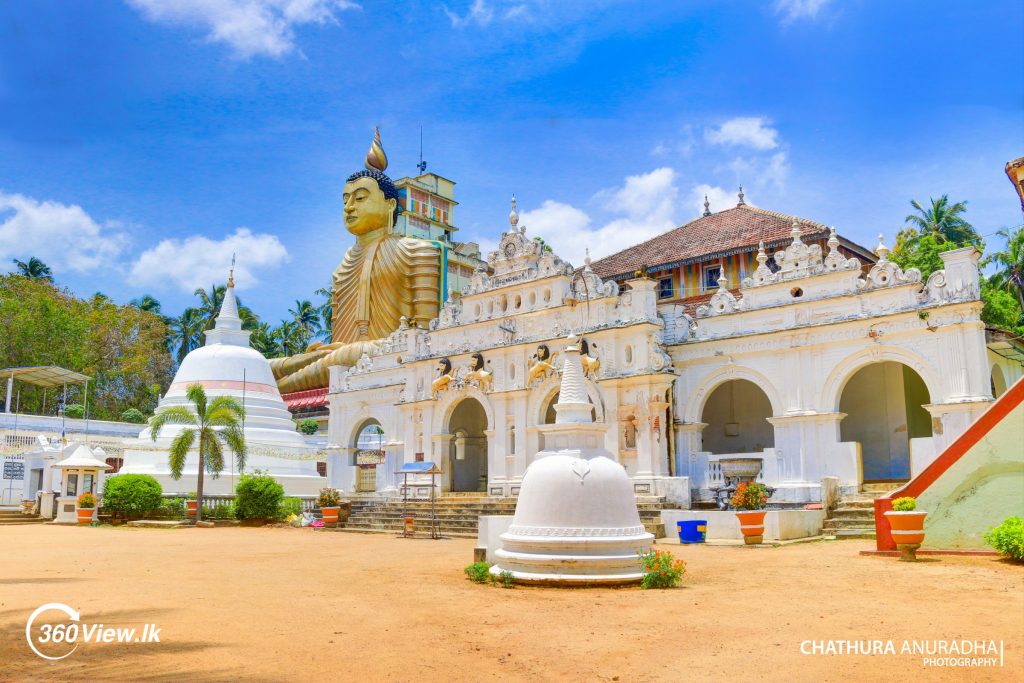 Down in the passageway, full-sized models demonstrate what will happen should one capitulate to all those earthly temptations inside layer the path to enlightenment. It is Buddhist's Hell made tangible and played out in cartoonish as horror before visitors' eyes. It is Highlightedby includinginvolvement in boiling cauldrons of eviscerationand sinners being hacked to pieces by humanlike demons with fangs. The end result is a visit to Wewurukannala Vihara and its message reads as amazingly one in the same as Don't stop in the middle for a serene paradise awaits just on the other side.
However, lots of foreign tourists and local tourists are come this place to visit and worship. Most important thing is in here is the Colourful and meaningful statues and stories describe various visions which includes in the religion of Buddhism. And also, it 's a nice and calmful place which can be cool down your mind. Many people are wondered through seeing the largest Buddha seated figure in Sri Lanka.